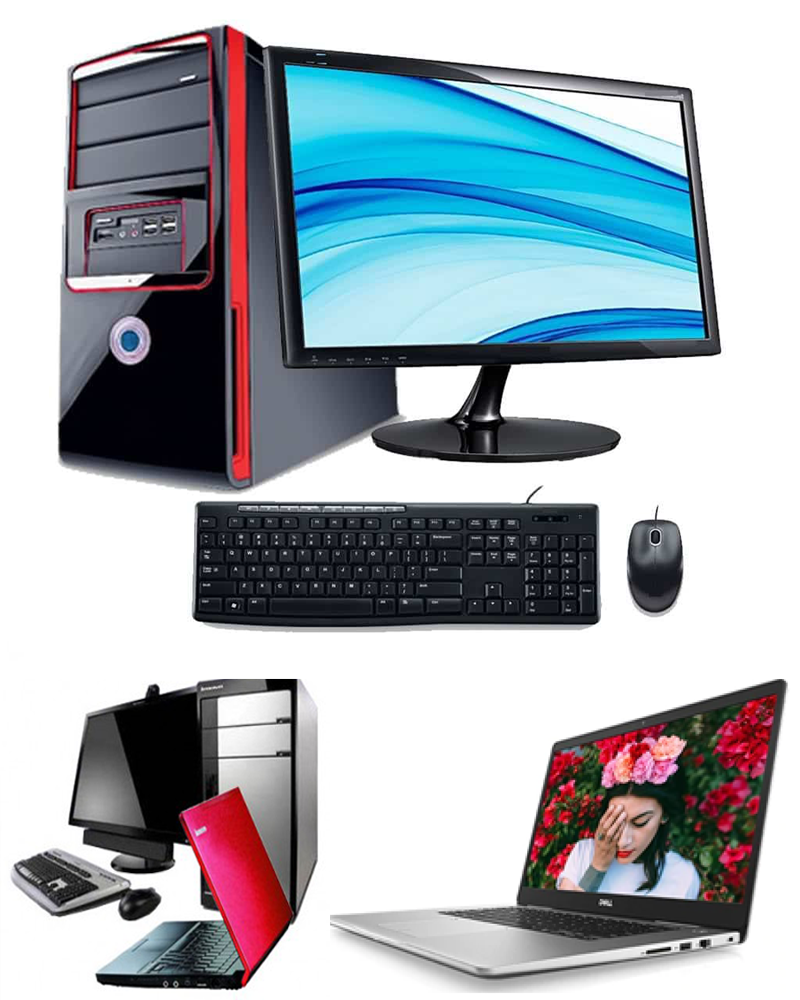 New Technology Sales
ARCCOMP has been serving the Phoenix area since 1990 and been building personal computers since they started in 1980. We build every PC we sell. There is no other way to achieve the flexibility and speed that you get with our custom line of computers. From a desktop workstation to a high performance server, the formula is the same, build it with the best components; provide personal, local, friendly support; and deal with a shop that stocks all the parts needed to get your equipment back in service right away.

Every part that goes into our custom systems is manufactured by an industry leader. This assures that you are running the most reliable, compatible, highest performance machines available anywhere.
We also supply laptops, tablets, All-in-One computers, micro-computers, POS stations and all the peripherals that a business in today's world would need.  Our suppliers stock the best named brands and ones that we trust. 
We stand by and support every single item that we sell.
Custom Windows and Linux Servers
Servers are meant to safeguard your data in a few different ways.  Our servers are designed to do that with state of the art, current and proven hardware and software.  Most of our clients are protected with our reliable and redundant industry standard machines coupled with either Windows or Linux software.
Business Workstations, Laptops and Notebooks
These are your tools and doorways to production and running the software that automates the functions that drive your business.  We evaluate, test, recommend and support various solutions depending upon need.  There is no one size fits all approach that properly fits every client or business.  We make sure you get what you need.
Printers, Scanners, Monitors, Keyboards, etc.
We supply and support various printers, all-in-one printers, scanners and the rest of the peripheral items that clients and offices need to automate and produce the things that are needed to run a business.  We also support and recommend any peripheral that you or your office needs.  It is what allows us to be a one stop shop for IT needs.
All Network peripherals – routers, switches, firewalls, etc.
These devices connect you to each other within the office and the internet and beyond.  The proper items both connect and protect you at the same time.  We constantly evaluate and stay on the cutting edge of the devices in this class.  It is important to keep the bad at bay and the correct devices and embedded software do this.
Business and Industry software
We package, install and support all the latest standard software, cloud apps and business applications that our clients use.  Due to our experience, we also provide assistance for industry specific and niche software.  We are expert in dealing with third party software and support to get you the proper software solutions.
Write to Us for more Information