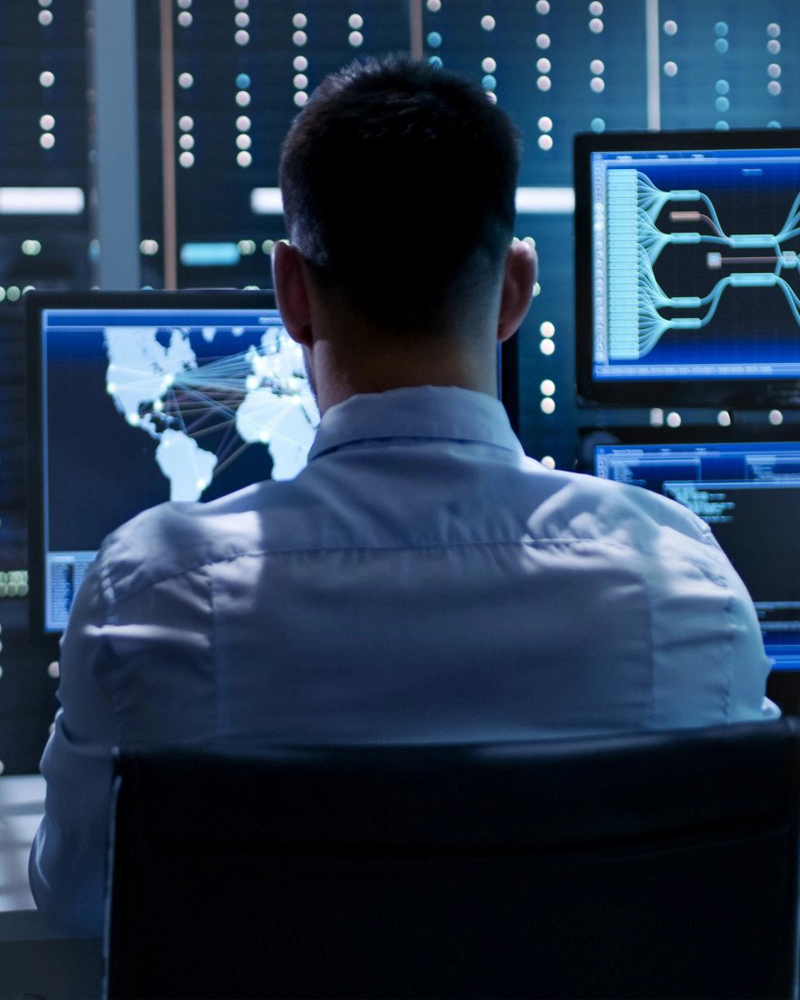 Managed Web Services
The services and items that we consider to be your "Web Services" are the flows and endpoints that define you and your business on the web.  Your Business Name, Web Site Domain name, your Web site, your E-Mail, your Social Media and all the links and resting points for all those items.
We started by managing our own web services back at the beginning of internet time and have accumulated a playbook, outline and flowchart of how all those pieces best work together.
There is a constant flux because of the way that technology changes and because of contraction and growth of tools and services that define the business side of the web.  
We currently assist dozens of clients manage their web services in all manner of ways.
We provide Web Hosting and Email hosting to start.  Our packages are tailored to each client to suit their needs.  We manage domains and names, SSL certificates for web hosting, email hosting and every other certificate need.  
Our Search Engine Optimization, Reputation Management and Social Media Management round out the assistance we offer under this umbrella of web services that we manage.
Domain Name Management
We take responsibility for knowing, understanding, maintaining and managing your domain names for web hosting and email hosting.  These are your internet identities and if we are managing this asset - your know that it is safe from being co-opted or wrestled away from you through scams and hijacks.
Web Site and E-Mail Management
We have offered custom web site and email hosting and management for years.  It basically comes in 3 service tiers but beyond that we can customize your hosting for email and web site.  We will go over your needs and wants and build to suit your specific needs.  
Search Engine and Business Listing Management
We manage your search engine visibility through proven management and optimization systems that we have developed and refined and continue to adjust.  Adjusting is important as search rules from those providers evolve almost constantly.  
Social Media Integration and Management
Social Media - used properly and actively can help drive qualified clients to your site and business.  Many times we find that businesses have set up accounts and don't know the basics, we can help with the basics and more.
Web Analytics and Reporting
Without stats and reporting on your web services and web assets, you cannot be properly aware of results and directed toward improvement.  We gather stats and can report on your assets activity daily, weekly, monthly and more.  With these reports, we can adjust your efforts in social media, search and other marketing web endeavors.